Google Cloud has announced BigQuery Omni, which will allow analysts to access and query data across Amazon Web Services (AWS), and Microsoft's Azure (coming soon).
Google Cloud has designed BigQuery Omni with speed and ease of use at its core. The same BigQuery Omni interface will allow you to query various datasets stored across multiple regions, clouds and silos all at once, without any copying or moving of data. To ensure speed, queries made on BigQuery Omni will compute on clusters in the same region where your data resides.
BigQuery Omni is powered by Anthos and further expands Google Cloud's offering of multi and hybrid cloud solutions. It uses standard SQL and the same BigQuery APIs that analysts have become accustomed to for exploring data. Data that, until now, had to be stored on GCP.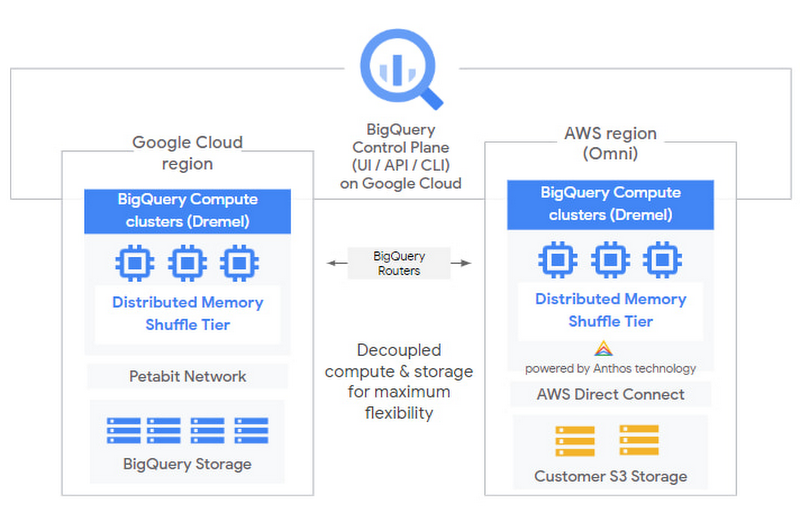 BigQuery Omni is currently in private alpha.
If you would like to know more about BigQuery, BigQuery Omni, Anthos or running a multi-cloud environment, reach out to us on sales@dotmodus.com